MCreator for Education
MCreator is an excellent tool to engage the interest for programming and computers in children and teenagers.
MCreator Minecraft Mod Maker is an excellent tool to engage the interest in programming and computers in children and teenagers. With MCreator, they can learn basic concepts of programming in both visual in the actual coding way. MCreator is good for this purpose as it provides immediate results and provides limitless options and makes learning fun and interesting thing while maintaining its main purpose; to educate.
The proof of these claims is countless workshops for children and teenagers that use MCreator as their learning tool. MCreator offers enchantment to existing possibilities for education inside Minecraft. Some of the options on what to do with MCreator are:
making mods with MCreator using its wizards based on the instructor's directions and then workshop participants make their own mods based on the provided knowledge,
making advanced mods with procedures using Scratch-like interface (this also means learning Boolean logic and basic concepts in programming) and analyzing the produced code,
making advanced mods and enchanting them with custom code (good for students with existing programming knowledge, this provides an interesting way for them to see their skills in action).
When I found MCreator, I instantly saw the potential it had for teaching students. Minecraft was already a well known gateway to learning coding, since the kids who played it wanted to know how to manipulate the game and create things of their own. But many kids didn't like typing code, they couldn't understand it, or they didn't have the patience. After all, many fans of Minecraft tend to be young kids. So with MCreator, they could still make the kids they wanted to, but see what they were doing. It was easier. But what's even better, is the kids learn aspects of coding. They begin to understand how the game works, so if they start using the code, it'd make more sense to them. MCreator also allows you to edit your mods in programs for coding like Eclipse, so the students could problem solve and learn the ways of code while doing so. MCreator opened doors for many of my students, and has given them an incredible way to learn about code and game design, while playing the game they love so much.

Connor, organizer of small after-school STEM program called Robotics
Arduino and Raspberry Pi support
We have developed a system to connect Minecraft mods with hardware devices such as Arduino and Raspberry Pi. The installation is very simple (library in Arduino library manager and one line Raspberry Pi install command) and provides out of the box integration with our mod maker MCreator.
The system is called Minecraft Link. It can be used to enhance the development experience. With Minecraft Link, STEM workshops can connect Minecraft, programming, crafting and platforms such as Arduino and Raspberry Pi in one great learning experience for kids and students.
MCreator workshops
There are many workshops and summer camps/schools that provide some classes on how to make Minecraft mods with MCreator.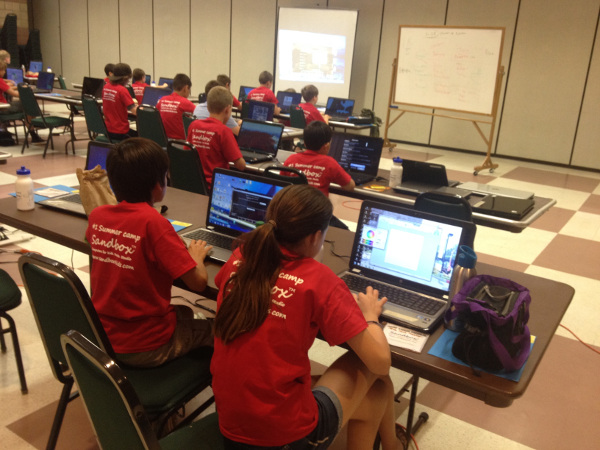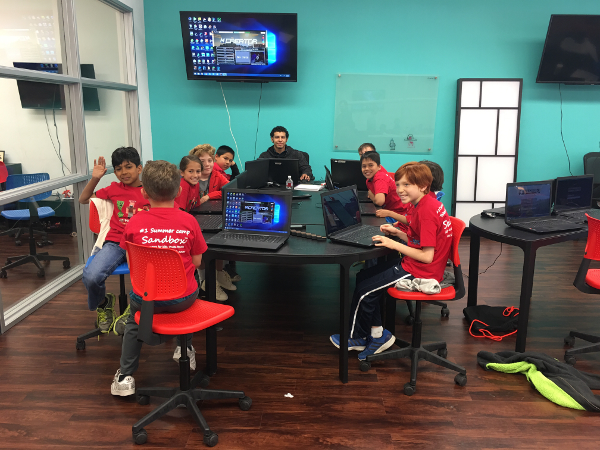 (images provided by Sandbox4Kids)
Upcoming and active camps:
Would you like to have your camp listed here? - Contact us and we will make sure to post it here.
Workshops and camps (elapsed):
Current educational partners
Collaboration and partnerships
If you would like to collaborate with us, don't hesitate to contact us! We can deal to promote your workshop or camp, provide you some tips or ideas and help you with understanding MCreator's functions that can be used for educational purposes.